This year, Labyrint and JoHo are working together again to help you through your exams!
JoHo & Labyrint offer fair summaries for student prices written by experienced authors, on your phone, desktop or on paper
Join JoHo and receive at least 10 printed summaries for free
and have 24/7 online access to the online JoHo summaries and study assistance
You can join JoHo for less than 1.50 a month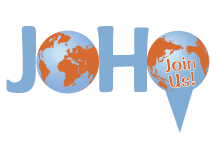 Full range of summaries and study assistance per study year:
NL
IBP
How does picking up the printed summaries or using study assistance in the Labyrinth common room work?
Go to JoHo Summaries Shop of your study year
Check the JoHo Coursepointers
In the JoHo Coursepointers you can see whether the Print summaries for your courses have already been published or are still expected

Go to the Printshop for your study year
Via the Summaries shop of your study year you will find the Printshop with all printed summaries per year or per block in a row.

Log in and check your Pinpoints

request extra Pinpoints if you don't have enough
Add the printed summaries to your shopping cart

Choose to pick up at Labyrinth

Check the pick-up times and pick up your order
How does it work if you want to use the online summaries or study assistance?
Go to JoHo Summaries Shop of your study year
On JoHo.org/nl you will find all summaries and study assistance that JoHo & Labyrinth have made for you via the Summaries Shops
These summaries and study aid have been compiled per subject and study year to optimally support you in passing your courses and to allow you to delve further into your study.
Check the JoHo Coursepointers
In the JoHo Summaries Shops you will find JoHo Coursepointers per course
Check the Coursepointers for tips on the course and an overview of the range of published and expected summaries and study assistance
Check the Course and Book Tools for your courses
In the Course and Book Tools you will find all summaries, bullet summaries, exam tests and training and extra study aid collected per course or per book
Become a JoHo subscriber or log in to study and take notes immediately